Auntie Jean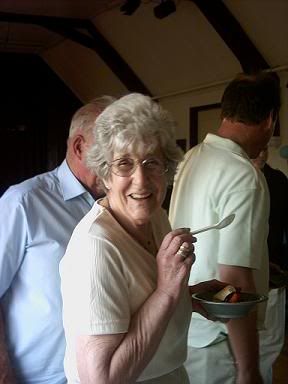 My (great-)auntie Jean died two days ago.
She was a wonderful woman. She had a way with everyone, both children and adults, and always made me laugh. Never talked down to children. Was always friendly and interested and interesting.
The photo above (of her, as she said, 'helping' with a buffet) really epitomises her for me.
I'm going to miss her a lot.
Labels: family