Aspects of my Edinburgh
My Edinburgh
may
be a little different from other people's Edinburgh...
About two or three years ago, a fire started on the Cowgate. It gutted the buildings, and left behind just walls. It's been vacant and uncared for ever since.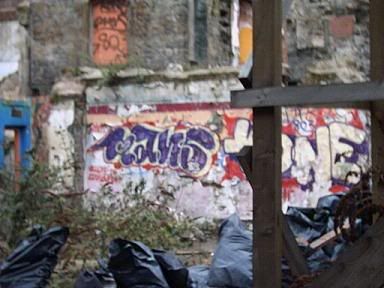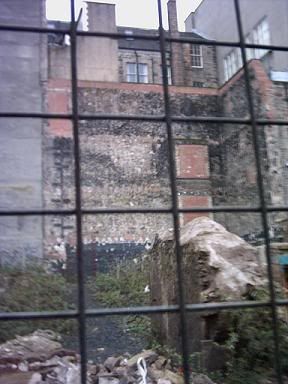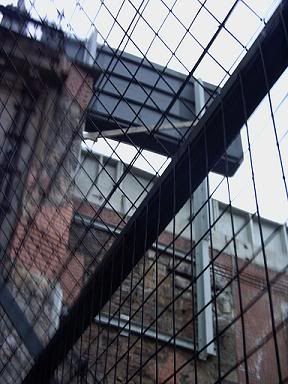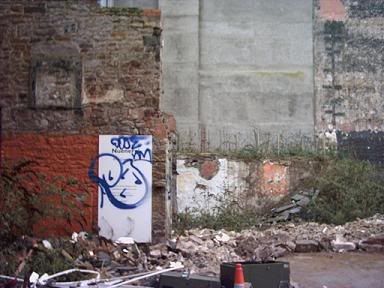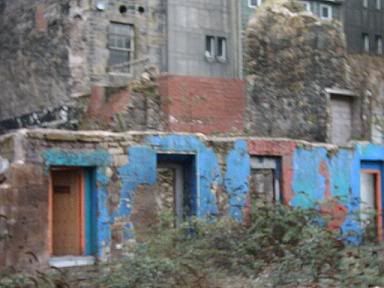 Does it count as graffiti if you write it on a bit of paper and then stick it on something?
This is a key hanger thingy with a mounted Westie head on it.
I... don't know what to say.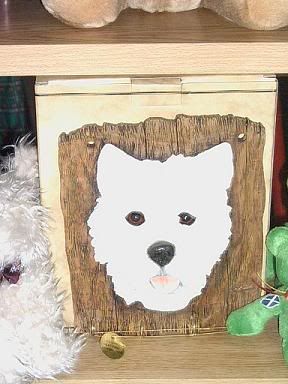 I thought the different types of light were pretty.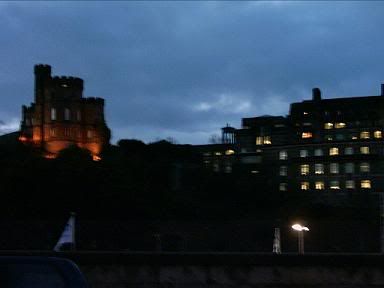 Burning question of our time...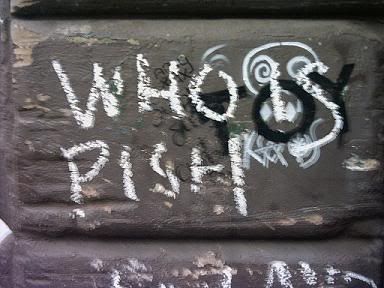 Nice framing, but hurried.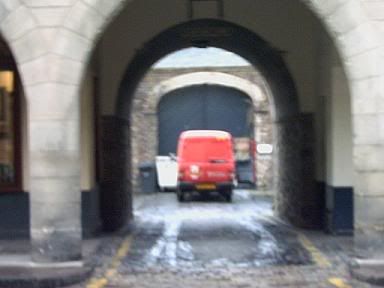 I love this building.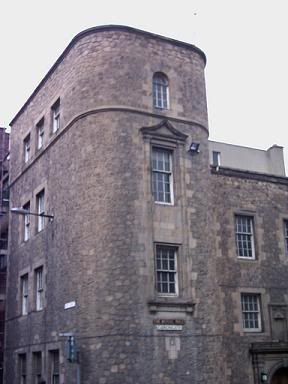 Looking up at the crane gives me vertigo.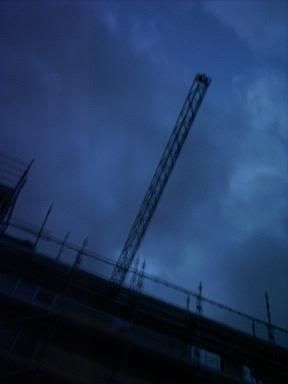 Choo choo is... come on! Don't leave me hanging!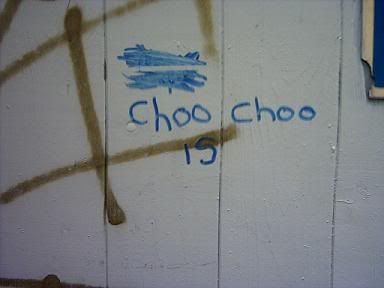 Now these are sown, if anyone attacks the Scottish Parliament, they shall be driven off by skeletal warriors.