Captain Hastings
Hastings has gone into heat for the first time. Our baby is growing up!
I've also discovered, about half an hour ago, that she
loves
Kraft Cheesy Pasta. I gave her one piece of the macaroni, which she snatched and gobbled up, then she licked the bars through which I'd passed it. Weirdo.
Here's some pictures. Since I've knackered my camera, and it no longer has a working flash, these show her outside, trying to drink the raindrops.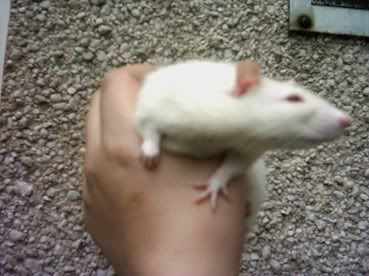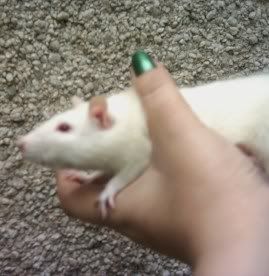 Here's a picture I took a while back (I think she's licking his hand). Note Matt's and her matching evil eyes.