Badly Drawn Boy
Does anyone still play that game (what
is
it called, anyway?) where one person draws the head of a monster, folds the paper over, the next draws a torso and folds the paper over, and the third draws the legs?
You then unfold it and hilarity ensues.
Well, I found some that Matt, one of my brothers and I did when we were bored a couple of summers back. They are below, for your delectation or mocking. Whichever.
Due to the graphic nature of this post, viewer discretion is advised.
If you are likely offended by badly drawn illustrations of genitalia, look away now.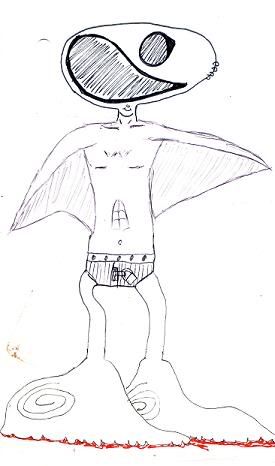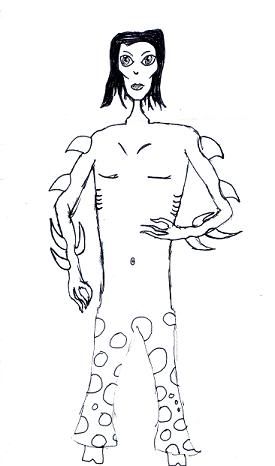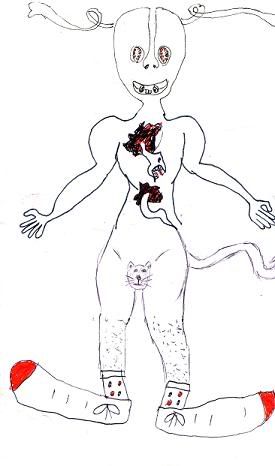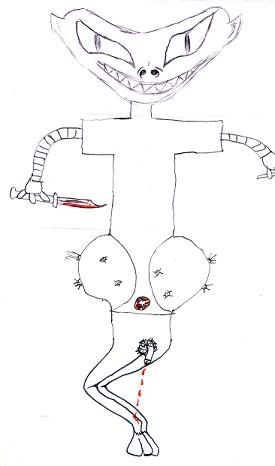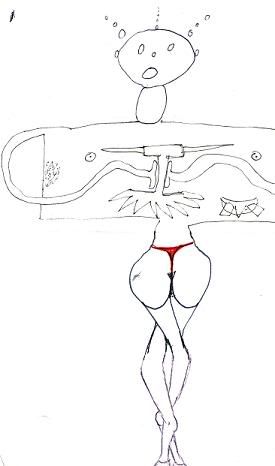 Oh, and a diagram H. kindly drew for Matt and I showing, ummm, intimate relations between 'woman and Dobbin'.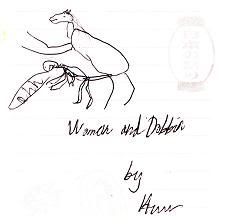 Sorry, a better post will be along soon. Probably. Maybe. Possibly.
I wouldn't hold your breath, if I were you.