And from the BDP...
Upon our return, the following things were noted at the BDP.
*No new Dead Pigeons.
*Remains of Headless DP.
*Other remains in the centre of the road.
*Mysterious spiral marks covering all pavement under the BDP, but
nowhere else
.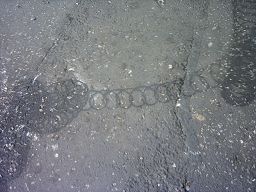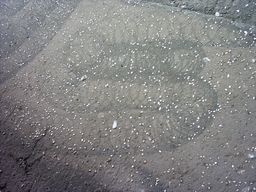 Giant worms? Tremors? Giant slinkies? Feel free to offer suggestions.
*Not BDP related, but some interesting graffitti.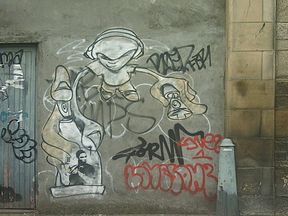 Thanks to the elusive and useful 'M'.