Bowing to requests...
(Bad) pictures of my dressing table.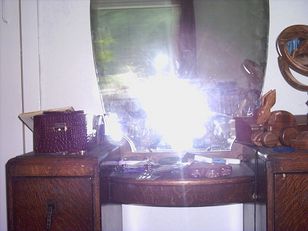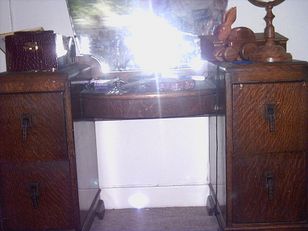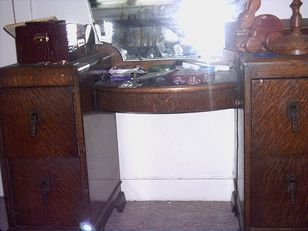 And some more pics of my garden, with (probably unintelligable) commentary. It's a shared garden, so it's huge.
From my front door.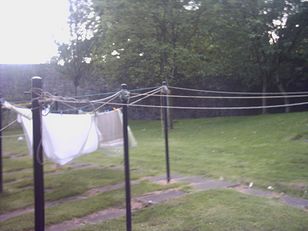 From where my last photo was aimed, looking along the side of the flats. I should mention that the wall along the back has a railway line behind it. God bless double glazing.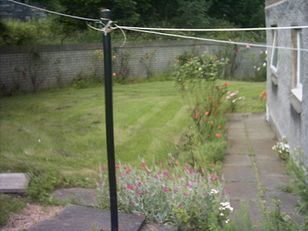 Down from the top of the garden, towards my front door. Note the beauty of my darling Jezebel, a bicycle much-loved, and very ancient.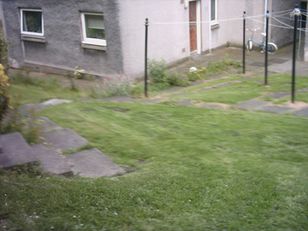 The small odd patio built at the top of the garden (the wall on the left of the pic in my last post). Overgrown, but great to have barbecues on in the one pleasant week of the summer.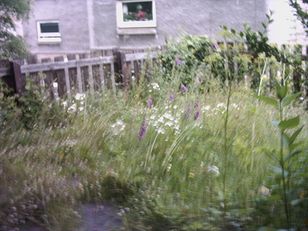 And, as from tomorrow morning, I am
camping
!
Date of probable next posting: Wednesday of next week.