BDP Woohoo!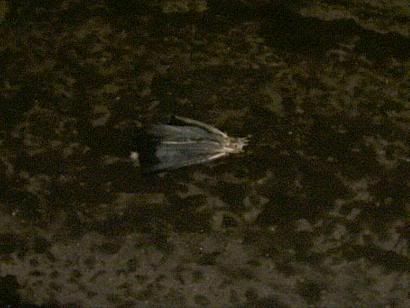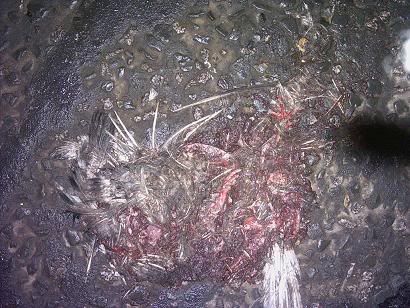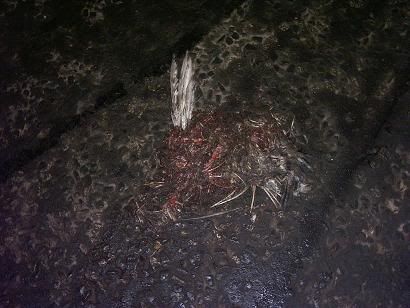 On my own street!
*As I walked out to the kerb, a Pigeon took off at high speed in the opposite direction. They have been watching me. Maybe I should stop sleeping with the window open.
*A blackbird chasing a squirrel. Nothing to say about that except it was hilarious.
BDP News!
*BPC is still in gutter. It is looking a little hunchier than it was.
*New Spectacular Dead Pigeon in the middle of the road. One whole white wing leading to a scarlet spatter that goes on for about three feet. Glorious.
Many thanks to the intrepid BDP photographer (whom we shall call merely 'M') who took these shots.